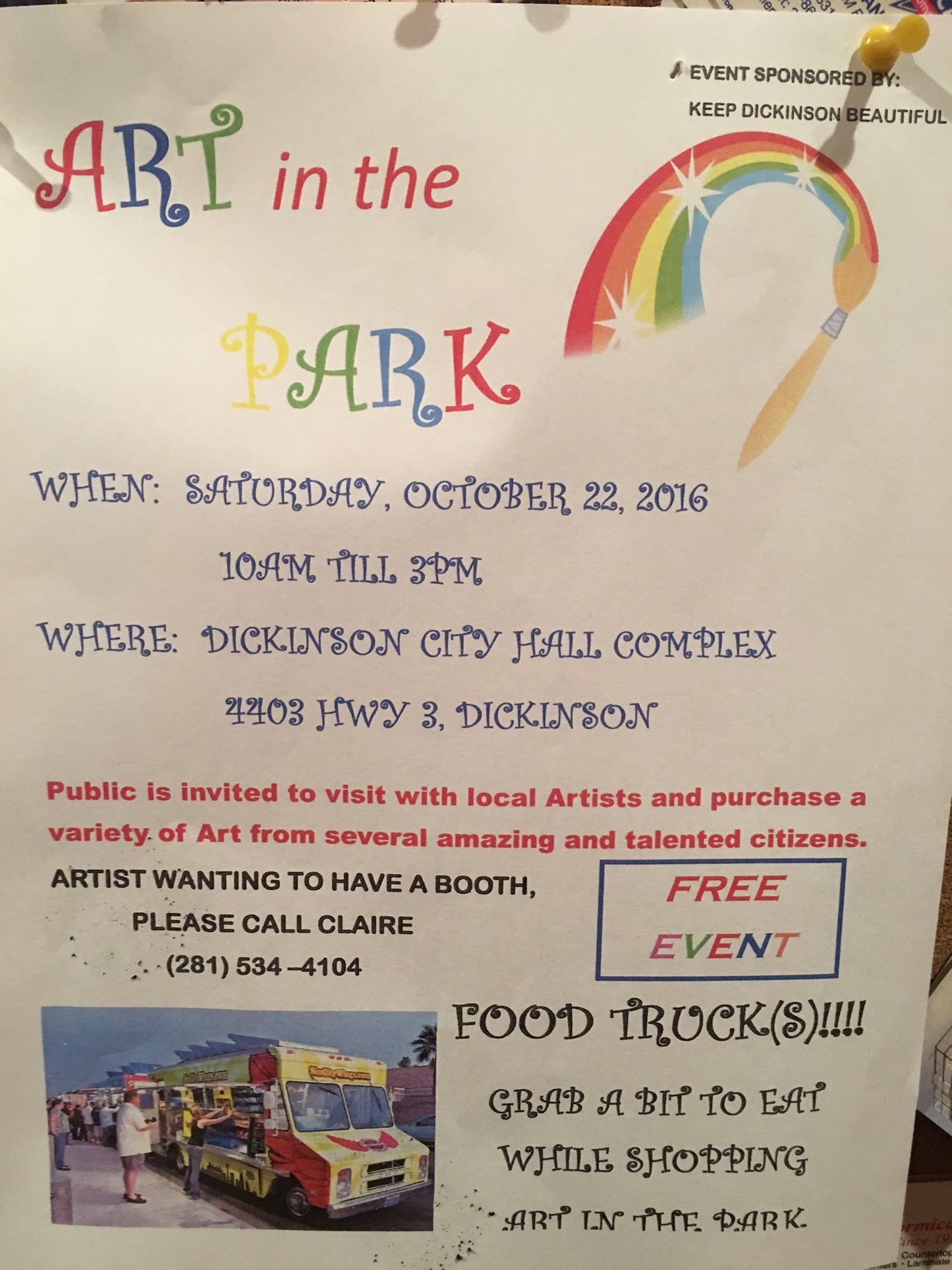 Art in the Park Dickinson, Texas
Just wanted to invite all my local clients to visit our booth at Art in the Park in Dickinson this Saturday. 
WHERE:  Dickinson City Hall Complex 4403 Hwy 3, Dickinson, Texas 77539
WHEN:  Saturday 10/22/2016 10am to 3pm
There should be quite a few local artists with booths as well as food trucks.  It should be a fun day and the weather is supposed to be perfect!